Fall is here! Although, it feels like the heat wave is still coming at us here in Southern California. Here are five essentials for the Fall season. These pieces can easily pair with some of your favorite summer items to make the transition easier to sweater weather.
1.)
Suede
| Suede doesn't need to be confined to your shoes or hand bags. Loving the look of suede being used in all sorts of clothing like dress, jackets and skirts.
2.)
Lace Ups |
I'm loving this little detail in everything from shoes to tops. It gives your outfit that sexy bit of edge.
3.)
Long Line Silhouettes
| Long coats and vests in camel, olive and burgundy are really catching my eye this season. The long silhouettes pairs with skinny jeans make your legs look miles long.
4.)
Booties |
Booties are always an essential part of my Fall waredrobe. Pair them with any summer outfit to easier transition to sweater weather.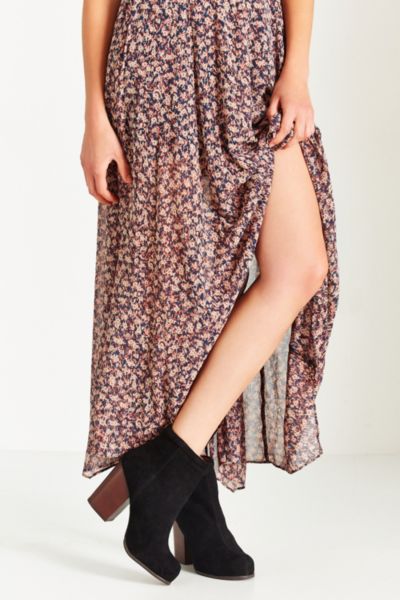 5.)
Flares
| The Boho look is essential to Fall. Flares give the illusion of long legs, especially when you've got a nice heel or platform to wear with them.